Bienvenidos
Últimos Temas
Administración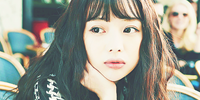 Lee Nah Re
Song Kyung Sun
Madison Park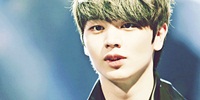 Gong Tae Kwang
Awards
Nombre del ganador
Nombre del ganador
Nombre del ganador
Nombre del ganador
Crédito
El skin fue diseñado por la ex-administradora Marly a excepción de la tabla de Afiliación cómo la de los Perfiles que fueron creadas por Neeve. El expediente fue hecho por Psychofox para el uso en éste foro, el resto de tablillas corre por cuenta de la grandiosa Hardrock a excepción de las que se encuentran en Ambientación que fueron creadas por la administradora Madison Park. Todo tipo de diseño gráfico corre a cuenta del administrador Gong Tae Kwang, más no las imágenes las cuales han sido recolectadas vía Weheartit, Deviantart y Tumblr. Damos también un agradecimiento en especial a los foros de recursos cómo Glintz y Serendepity al igual de los Tumblr Savage Themes y The Captain knows Best por sus tutoriales con los cuales se ha podido crear éste skin. El plagio es considerado hurto, por lo tanto será denunciado a Foro Activo para que tomen medidas en la situación. Eviten el plagio y sean originales, porque detrás de cada imagen, código o información hay una persona que se ha tomado su tiempo para la realización de estos.

Esta obra está bajo una Licencia Creative Commons Atribución-NoComercial-SinDerivar 4.0 Internacional.
AGOSTO - SEPTIEMBRE

Temperatura: mínima 12,7 ºC / máxima 24,5 ºC.
Precipitaciones: 50%.
Luna llena: 29 de Agosto y 28 de Septiembre.

03/08/15

Tras un verano tranquilo, sin apenas actividad terrorista, llegamos al mes de Agosto. Con la llegada del octavo mes llega también el inicio del curso en instituto Esselmont. El curso 2015/2016 acaba de empezar y la rutina tanto en Esselmont como en el pueblo vuelve a ser la de antes.


08/08/15

La fiesta de los Reus es un acontecimiento anual que se realiza en el interior de un club de campo, el Club Borussia, situado en los exteriores de la ciudad. Dicha fiesta sirve para despedir al verano, en el caso de los alumnos, y para rendir honores a un ex-miembro del DPIHS. Todo iba como se esperaba, pero todo se torció con un ataque terrorista de Hélix, dejando tras de sí múltiples heridos.



A lo largo del resto del mes, se han venido sucediendo diferentes ataques por todo Holsgaden. Pequeños atentados controlados que han causado numerosas víctimas, y que parecen haber comenzado a partir de lo ocurrido en el Club Borussia. Muchos achacan su autoría al grupo anarquista Hélix, aunque lo cierto es que todavía no se ha demostrado su relación con los ataques al margen del característico "veritas omnia vincit".
frase o lo que quieras poner.
nombre completo.
Descripción General.
Edad:

Rango:

Compañía:

Nacionalidad:

Fecha de Nacimiento:



Descripción Psicológica:

Mínimo 10 líneas.

Historia y Datos Extras.

Gustos:

-

-

-
Disgustos:

-

-

-
Manías:

-

-

-
Curiosidades

-

-

-



Historia:
Mínimo 12 líneas.
Code by Ali. Don't Copy.
registro de grupos ✖
Sin ficha aceptada no se podrá realizar ningún registro.

Quien no realice correctamente los registros no será tenido en cuenta a la hora de actualizar.

La inactividad es motivo de liberación de FC'S, en las reglas pueden saber cuanto tiempo es de inactividad.

Nombre completo a la hora de registrar por favor.

Código:

[code][b][color=#0c0c0c]Nombre del PJ[/color][/b] is member of [i]Nombre del Grupo[/i][/code]
A,B,C

Son Na Eun

is member of

A PinkYoon Bomi

is member of

Apink

-

-

D,E,F

Jung Soo Jung

is member of

F(x)Song Qian

is member of

F(X)

-

-

-

G,H,I

Bang Min Ah

is member of

Girl's DayLee HyeRi

is member of

Girl's DayPark So Jin

is member of

Girl's DayKim Ah Young

is member of

Girl's DayHwang Stephanie

is member of

Girls Generation/SNSDKim Hyo Yeon

is member of

Girls Generation/SNSDKim Tae Yeon

is member of

Girls Generation/SNSDKwon Yu Ri

is member of

Girls Generation/SNSD

-

-

J,K,L

-

-

-

-

-

M,N,O

Bae Su Ji

is member of

Miss A

-

-

-

-

P,Q,R

-

S,T,U

Lee Ji Eun

is

SolistaPark Ji Yeon

is member of

T-ara

-

-

-

-

-

V,W,X

-

-

-

-

Y,Z,#

Lee Chae Rin

is member of

2NE1Park Sandara

is member of

2NE1Kim Hyun Ah

is member of

4Minute

-

-

Femeninos




A,B,C

Peniel Shin

is member of

BTOB

-

-

-

-

D,E,F

Kim Jong In

is member of

EXOLu Han

is member of

EXO

-

-

-

-

G,H,I

Im Jaebum

is member of

GOT7Kim Myung Soo

is member of

INFINITE

-

-

-

-

J,K,L

-

-

-

-

-

M,N,O

-

-

-

-

-

P,Q,R

-

-

-

-

S,T,U

-

-

-

-

-

V,W,X

-

-

-

-

-

Y,Z,#

-

-

-

-

-

Masculinos
Code by Ali. Don't Copy.
actualizado
El registro se ha hecho correctamente.
---
Permisos de este foro:
No puedes
responder a temas en este foro.